Meet our tool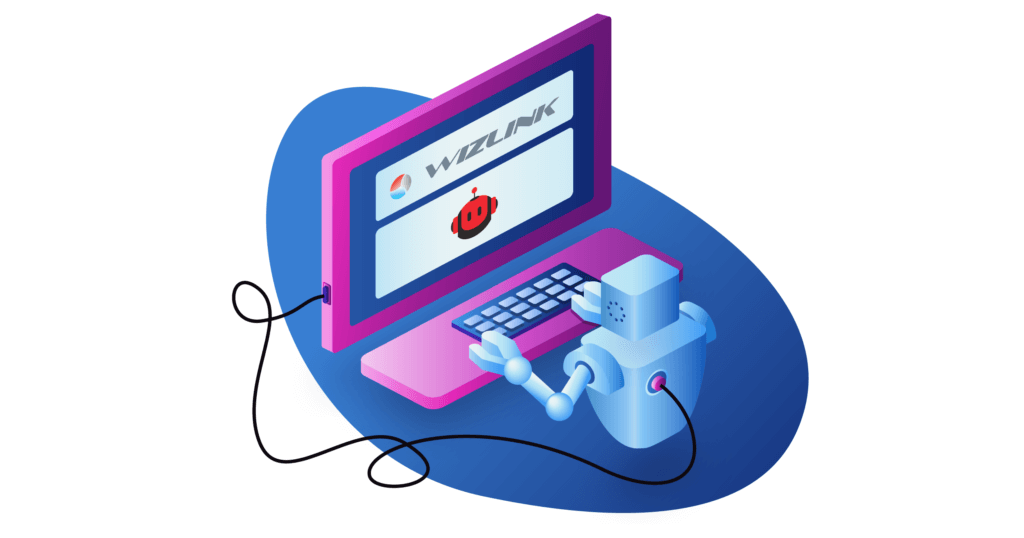 What's behind the Wizlink® brand?
Wizlink® is a Polish RPA (robotic process automation) class software. The Wizlink® user can robotize processes in the organization by creating the so-called software robots. Digital helpers in the form of these robots can perform all repetitive activities and processes, such as transferring data between applications or working with MS Excel.
The Wizlink® tool does not require access to the application's source code or its database. It works on business data without plunging into technology. It works with the user interface, which is always available as a link between different systems. It is based on business logic that is already used in applications. Robotic software is installed directly in the user's environment. Like a human, a robot needs a workplace with a Windows environment and access to necessary applications and business data.
What is a software robot?
A software robot is an application that is able to perform simple operations on a computer screen. Thanks to this, the employee gains support in performing boring and repetitive activities. Consequently, it can deal with tasks requiring expert knowledge.
---
What are the Wizlink® software variants?
Wizlink Designer
The Wizlink Designer software allows you to create your own scenarios for the robot. The graphical user interface allows using the computer mouse to select the screen objects necessary to design the process in the scenario. No programming skills are required to develop scenarios in Wizlink. The necessary competencies are, above all, good knowledge of business applications, understanding the business process and computer skills sufficient to use MS Excel efficiently. Creating a scenario is not about writing a string of commands. The scenarios are created with a graphical diagram editor that uses drag-and-drop and point-and-click operations. The only manually typed items are arithmetic expressions, similar to those used in Excel.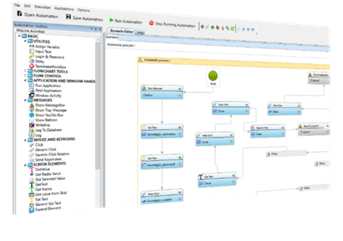 Wizlink Runtime
It is a simplified form of software in which the finished scenario is executed directly on the workstation. The Wizlink Runtime user cannot interfere with the scenario and does not create his own robots. During the execution of the scenario, it is possible to record the selected activities.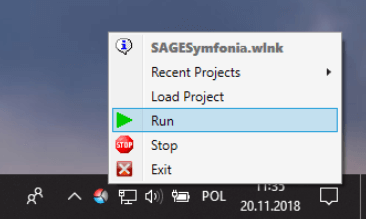 Wizlink BCC (Bot Control Center)
Wizlink BCC (Bot Control Center) is a software robot workflow and performance management tool.
It is perfect for a larger number of processes. The Wizlink BCC user is able to manage and monitor all scenarios. Moreover, this tool allows for integration with third-party solutions and applications. It also enables a significant improvement in handling multiple business processes simultaneously.
More detailes about Wizlink BCC (Bot Control Center) soon.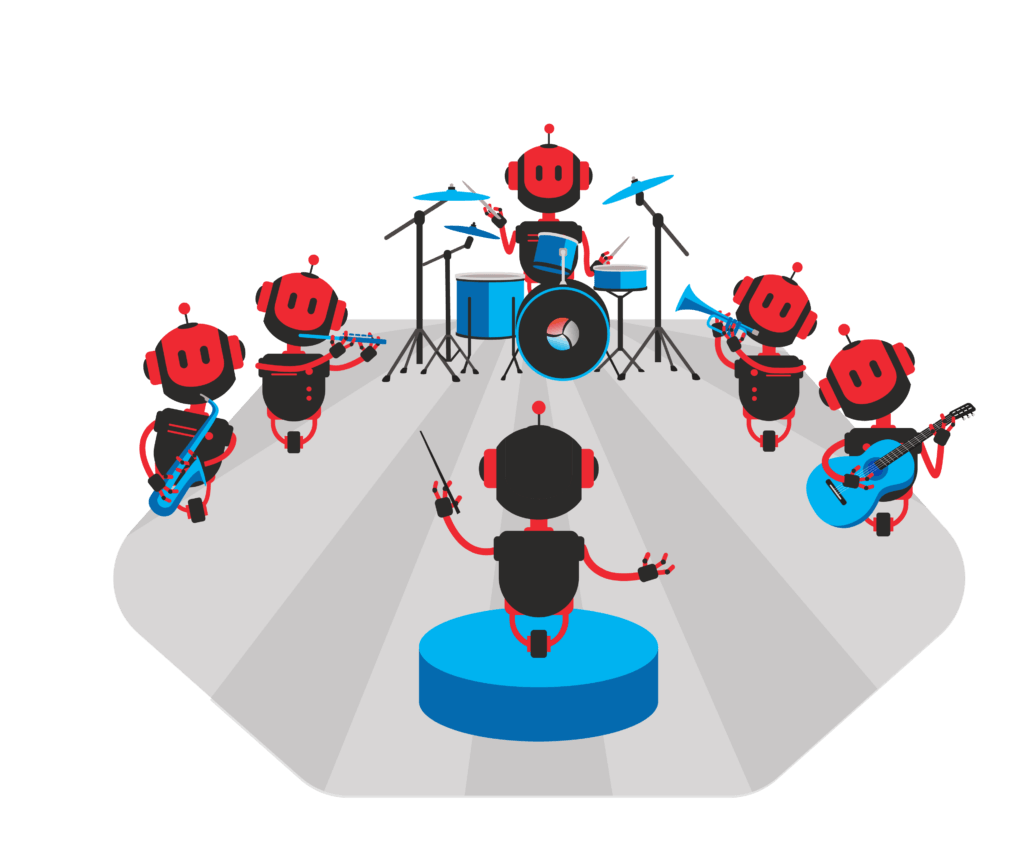 ---
What about the licensing system?
When it comes to investment costs, matching the proper licence to the needs of your organization is crucial. The Wizlink® licence is sold in three versions:
Entry Level Robot
Attended Robot
Full Robot
Additionally, there is a "development" licence that constitutes 50% of the Full Robot standard prices.
Licences can be mixed in various combinations. You can purchase one Entry Level Robot licence for one organization, while the number of the Attended and Full Robot licences has no limit. A detailed description and examples of how to choose the suitable licence for your needs can be found here: wizlink.eu/en/wizlink-licensing-in-practice/.
---
How to make your first robot?
You can create your first robot on your computer or laptop
All you need to do is register at robot.wizlink.eu/membership-join/. After registration, you can download the Wizlink® software and apply for a 14-day trial licence. After receiving the licence, you can try to create your own robot. Training materials from the e-learning platform at learning.wizlink.eu will be helpful in designing your own robot, some of which are available free of charge. Additionally, you can also use tutorials on YouTube: youtube.wizlink.eu.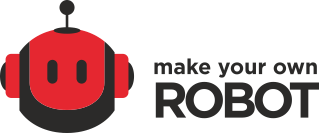 ---
What processes does Wizlink® robotize?
Robots created in Wizlink® can robotize all activities and processes based on rules and characterized by repeatability. Such processes include work with documents in an electronic form, such as data extraction or filling out the forms. The robot can also handle the activities such as making calculations and moving files. Wizlink® also works very well with MS Excel and various business applications for data transfer, searching, etc.
Below, we also present several selected examples of the already implemented scenarios that operate in various organizations:
generating documents,
generating and sending payroll slips,
confirmation of transport in a dedicated application,
downloading documents, transferring data between systems,
OCR and accounting support,
sending correcting invoices,
creating and sending reports,
update of data in the ZUS Płatnik,
improving the collection of COVID-19 test results,
transferring data from PDF to Excel,
warehouse system operation,
entering certificates into systems,
verification of data about entities on official websites.
A robot scenario can be created for many different processes in any organization. It is important that the process is repeatable and based on specific rules.
If you are interested in implementing ready-made scenarios, please contact our Partners