Whilst browsing the Mam Serce Foundation website, we came across a very interesting initiative. One of the charity's fund-raisers concerns the AVATAR AV1. It is a device resembling a small robot. What's special about it? In short, it allows chronically ill children and adolescents to participate in school life and to stay in touch with their peers.
It has a built-in camera and microphone, so it can replace the eyes, ears and voice of a given person. Also, each AV1 can be personalised and customised to its owner, e.g. by naming it or giving it an outfit. The AVATAR AV1 allows fluent communication with others – not only by conversation, but it also allows the expression of emotions or well-being, through the devices appearance. The robot's eyes reflect selected emoticons in the dedicated application.
Recently, there has been a lot of news about the negative effects of social isolation. This issue is particularly difficult for children and adolescents. Some people are unable to participate in school life due to long-term illness. According to the Social Changes agency research, this isolation results in "relations between peers that have significantly weakened – as much as 83 percent of children and adolescents complain about the lack of direct contact with peers, and every fourth student (26 percent) has negative relations with the peer environment." [1] Similar trends are observed in many other countries.
As response to this problem, Norwegian company No Isolation came up with the idea of a robot that would serve as the eyes, ears and voice of a young person unable to attend school. The detailed concept of the Avatar AV1 was developed after many months of consulting teachers, parents, children and doctors. They assumed that a chronically ill child should be physically represented in the classroom with an easy-to-use device that could be connected from anywhere. This solution has been operating since 2016 and is used by ill children in Germany, Austria, Norway, Great Britain, the Netherlands, France, Switzerland, Belgium, Luxembourg, Denmark, Finland and Romania
According to the No Isloation website report [2] AV1 enabled 75% of the pupils to:
Increase their attendance and keep up with schoolwork and peers.
Improve their mental health, confidence and feelings about their future.
Engage more with learning.
Improve relationships with their teacher and classmates.
Earlier, the Foundation managed to collect funds for two AVATARS – for Bruno and Zuzia. Currently the fund-raiser is for ten-year-old Adrian, who wrote a letter to the Foundation:
"My name is Adrian, I'm 10 years old and I want to live a normal life! Unfortunately, I already know today that I will stop walking one day. As the only one in Poland, I suffer from congenital spastic paraplegia type 31, which takes away the power in my legs day after day. I often feel very lonely and lost. Even though I am a student of 4D Primary School in Inowrocław, I have not been attending it for 2 years. Spine surgery, learning to walk again and treatment locked me up in the four walls of the hospital and home. I miss my classmates and teachers a lot. From the day I heard about the AVATAR AV1, I have not dreamed of anything else! I can already imagine what it will look like and with whom my friend AV1 will be sitting on the bench ? Maybe it will be Piotrek … It was like that in the first grade and I have good memories of it. I can't wait!"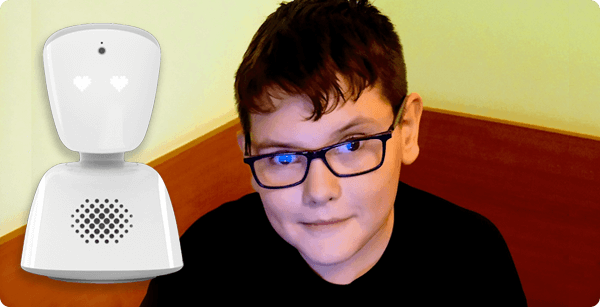 After the treatment is complete, Adrian will pass the device to the next child in need.
The Mam Serce Foundation is going to establish Polish medical institution cooperation in order to supply children's oncology and chronic disease departments with AVATAR AV1 devices for their young patients.
From the beginning of our activity as a company, we strongly support the use of new technologies to improve the quality of life. That is why we encourage you to support this great initiative.
A robot that makes people's lives easier – this concept is especially close to us ?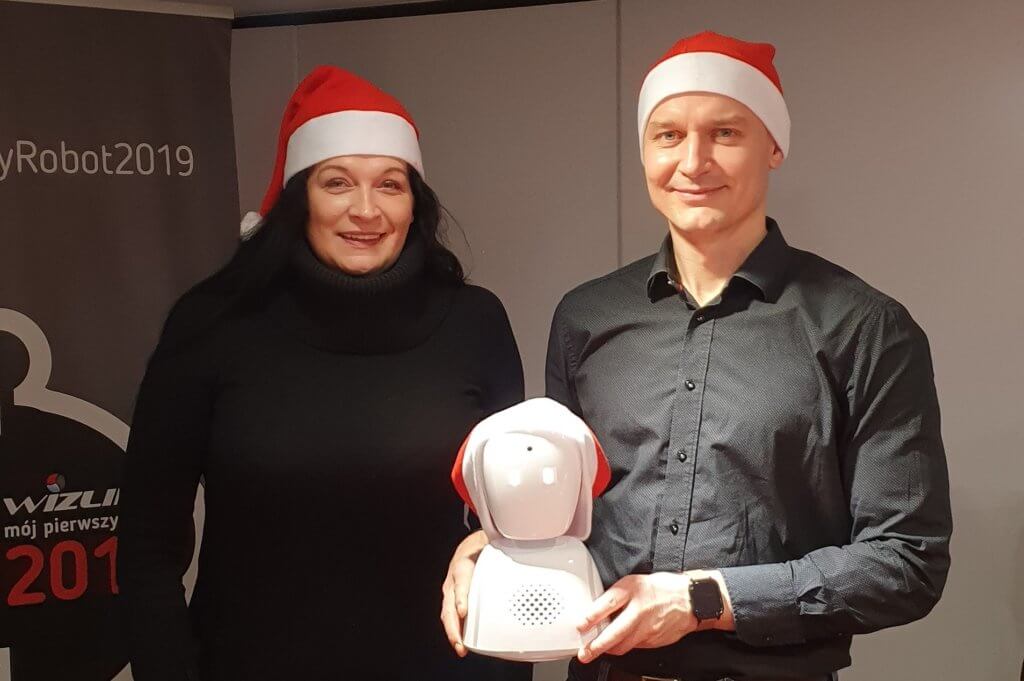 More information about AVATAR AV1 and a link to the fund-raiser : https://mam-serce.org/projekt/avatar-av1/
Info about AV1 in Dzień Dobry TVN
Recording in Polish Radio Złote Przeboje
---
[1] https://brpd.gov.pl/2021/01/05/najnowsze-badanie-dla-mlodziezy-izolacja-jest-gorsza-niz-nauka-zdalna/
[2] https://www.noisolation.com/research/impact-of-av1-on-children-with-long-term-illness-and-school-absence