Robotic process
Automation within
Days not months
Days not months
What others say about Wizlink
Here's a few words from companies using Wizlink
Robotic Process Automation dramatically improves company's operational governance and integrity.
Virtual Workforce brought by RPA, introduces new kind of low operational risk and high efficiency processing.
Wizlink is a software interacting with the screen user interface (UI) of computer system in the same way that a human would. This is major difference to traditional forms of IT integration based on database, Application Programming Interfaces (APIs) or common layer (integration bus, middleware, service bus etc.).
Wizlink RPA solution makes use of application business logic, hidden behind the UI. Therefore, it does not require any knowledge of the system internals (e.g. database structure, APIs). Traditional approach to system integration can't be done without this knowledge. Wizlink robot can be rapidly "trained" (meaning – configured) by a business user. The intention is to provide an agile and configurable capability to non-technical business users in operational departments.
Robotic process automation is workflow oriented and complements business process reengineering. Thus, RPA enables operations departments to self serve. Reducing process-related costs, increasing speed and improving reliability.
Why not assign your staff where they are most needed? Free them from performing repetitive, manual activities? Your employees may do something much more productive and demanding. Reassigned staff may focus on their business expertise, where technology can not help.
Our Partners
Contact our Partners to buy the license for our product or to ask for an additional services


Contact:
Paweł Siedlanowski
+48 691 890 516
pawel.siedlanowski@archivio.pl

Contact:
Joanna Żmuda-Trzebiatowska
+48 503 631 355
joanna.zmuda@arenaadvisory.com

Michał Strycki
+48 573 365 844
michal.strycki@arenaadvisory.com
Contact:
Tomasz Banasik
+48 790 561 576
tomasz8anasik@gmail.com


Contact:
Norbert Longawa
+48 661 916 504
nlongawa@binext.pl
Contact:
Robert Ćwiertnia
+48 538 972 976
robert.cwiertnia@crowe.pl
Contact:
Adam Sadowski
+48 606 603 597
adam.sadowski@efinistry.pl





Contact:
Rafał Milewski
+48 603 332 597
rafal.milewski@forprogress.com.pl
Contact:
Tomasz Barczak
+48 723 003 000
tomasz.barczak@robosourcing.pl
Contact:
Janusz Sasak
+48 535 535 762
janusz.sasak@smcg.com.pl




POWERFUL RPA TOOL WITH DRAG-AND-DROP SIMPLICITY
Many technologies one robot
One bot can support many applications and technologies.
Repository of windows controls
Robot design starts from repository of screen objects. Hunted once, they can be used in many points.
Attended or unattended? Free choice
Wizlink technology supports both models. You can use any of them, according to particular needs.
No coding at all. Quick design. You need to understand business process, not technology.
Data items separated from the workflow activities
Easy change of screen object in workflow. Just drag from repository and drop into activity.
Easy robot maintenance in case of application update
Automatic failover in case of unknown/unhandled exception or environment change/failure.
No extra access rights for robot. Employee-level access is enough
Clean technology. No tricks, no hacks. Easily auditable scenario.
Designed for business users. Just drag, drop, click or double-click. That's all you need to  conceive a bot.
DAYS NOT MONTHS TO SET UP YOUR OWN RPA SOLUTION
Regulatory reporting and compliance
Client billing and accounting
Administrative tasks
Order processing & payments
Shipment scheduling & tracking
Customer feedback on transport progress
Offer calculation
Invoice capture and entry to the IT system
Client/supplier onboarding
Reporting across multiple systems
System reconciliation
New Hire Set-Up and Onboarding
Payslip encryption & delivery
Leaving employees administration
Travel/expense management
New employee registration/provisioning
Closing/blocking employee account
Gathering/compiling system health reports
Citizen 360° view
Pre-decision data collection
Legacy systems customization (virtual)
Rule based decisions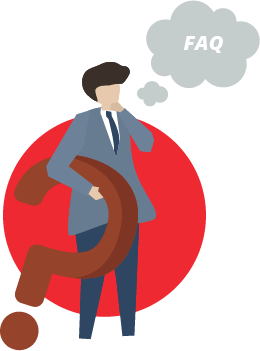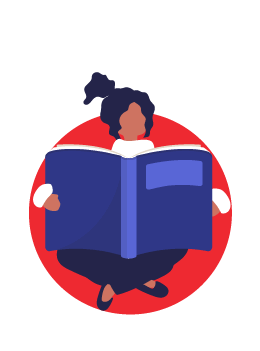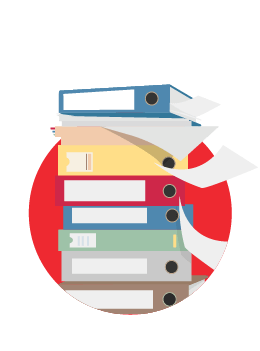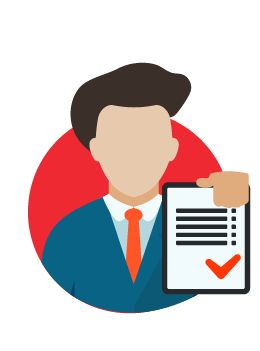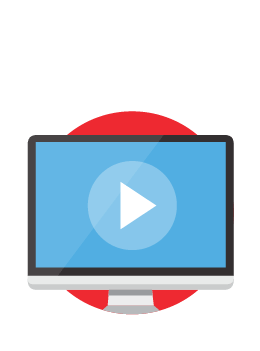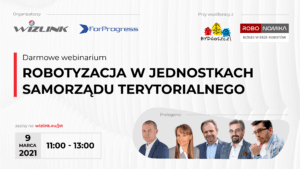 Robotyzacja w jednostkach samorządu terytorialnego – bezpłatny webinar
Serdecznie zapraszamy do udziału w bezpłatnym wydarzeniu w formule online "Robotyzacja w jednostkach samorządu terytorialnego". Odbędzie się ono 9 marca br. w godzinach 11:00-13:00. Głównym tematem wydarzenia będzie omówienie możliwości usprawnienia działań realizowanych w komórkach merytorycznych JST. Prelegenci objaśnią czym jest robotyzacja i jak pracownicy urzędów mogą skorzystać ze wsparcia…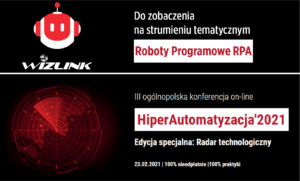 Wizlink is present at the HyperAutomation 2021 conference
We encourage you to participate in the third of a series national online conference HyperAutomation which will be held on February 23, 2021. This time it will be a special edition titled: "Technology Radar". The aim of the event is to present potential buyers a wide range of products…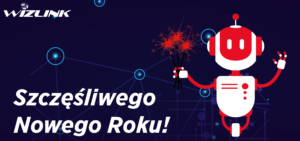 Czy da się zmieścić cały rok w jednym wpisie? Oczywiście, że nie! Mimo wszystko podjęliśmy próbę podsumowania wszystkich najciekawszych wydarzeń związanych z Wizlink w kończącym się roku. Ten rok był szczególny pod wieloma względami. Było bardzo ciekawie i pracowicie, w dodatku trzeba było dostosować się do nietypowych pandemicznych warunków. Pomimo…


Christmas wishes from Wizlink
Considering the difficult situation for many people, this year we decided to forgo Christmas gifts and allocate this budget for a different purpose 🎁. This year we did not send cards or Christmas gifts, which we like very much 😊. Instead, through the Mam Serce Foundation, we gave a donation…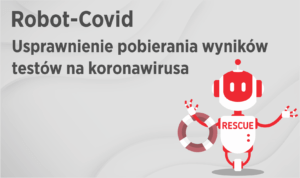 W ostatnim czasie lawinowo przybywa zakażonych koronawirusem. System opieki zdrowotnej robi wszystko co może. Personel medyczny jest wyczerpany. Gdy dowiedzieliśmy się, jaki jest ogrom pracy administracyjnej związanej z obsługą testów na obecność Covid-19 i ich dystrybucją, postanowiliśmy działać. Po doniesieniach medialnych oraz kontaktach z lekarzami, którzy skarżą się na dużą…