Wizlink present at Digital Festival
Published: 25.09.2019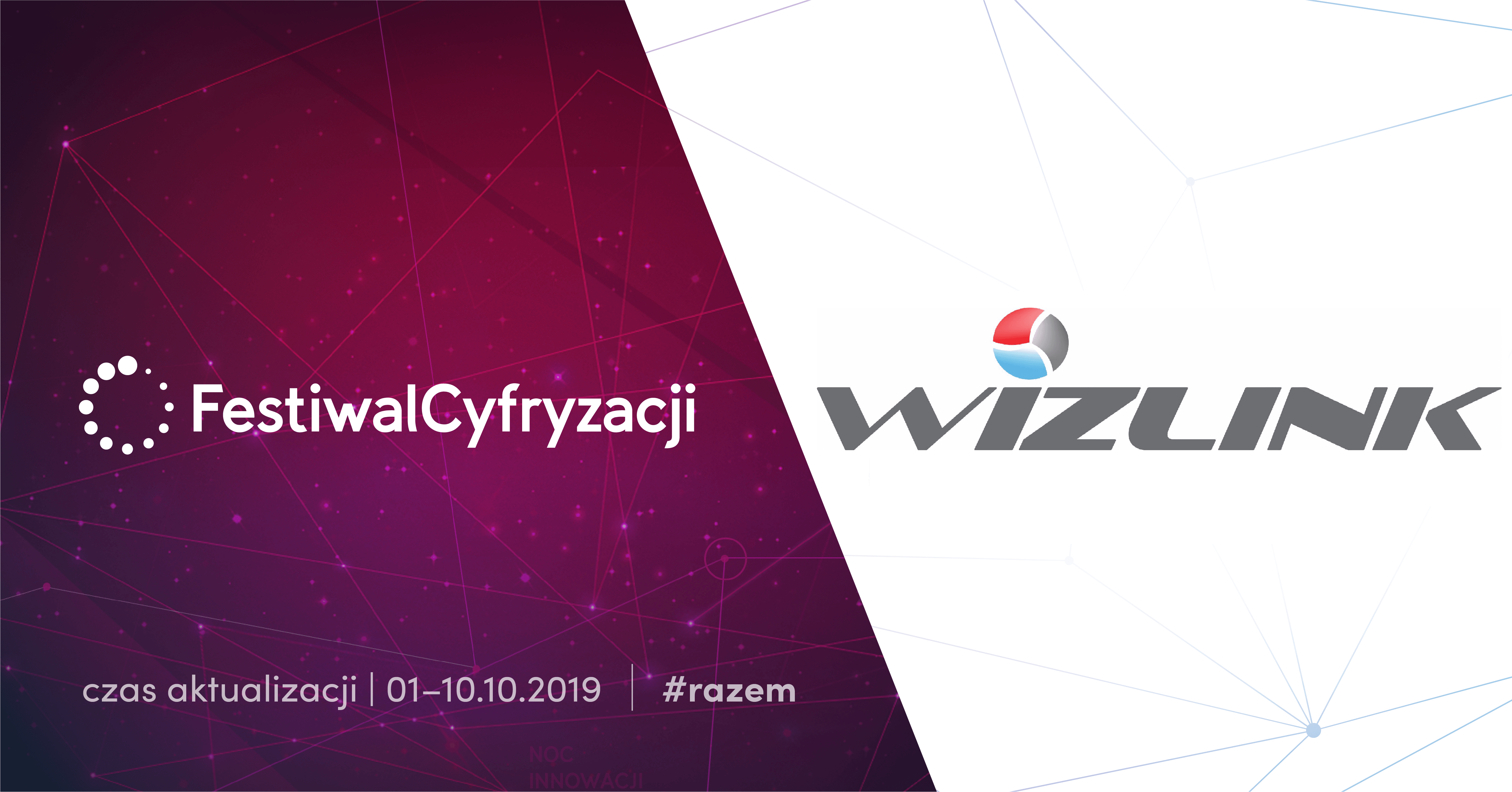 Digital Festival takes place on October 1-10, 2019 throughout Poland. This is the time when everyone can update their knowledge about new technologies and innovations.
In a world in which we are surrounded by countless data, we cannot keep up with the assimilation of new technological innovations. Becoming familiar with the necessary technologies or pieces of information, as well as the ability to use them effectively will be worth their weight in gold. That's why education is so important!
Digital Festival is a great opportunity to:
gain knowledge and valuable inspiration during numerous Partnership Events,
visit innovative places all over Poland during the Innovation Night,
benefit from attractive discounts as part of the Digital Discounts campaign,
join the Digital Hero charity collection and helping those who need it.
As part of the Partner Event, we will conduct a workshop:
Today the creation and use of modern technologies in life and business, as well as a society with appropriate digital competences, are the key elements of an innovative economy.
Digital Poland Foundation, by organizing Digital Festival, meets these expectations.
Do not hesitate any longer, just join Digital Festival!
#TOGETHER #DigitalFestival #Wizlink
https://festiwalcyfryzacji.pl/
https://www.facebook.com/Festiwalcyfryzacji/
https://twitter.com/Festiwalcyfrowy
https://www.linkedin.com/showcase/festiwalcyfryzacji
go back